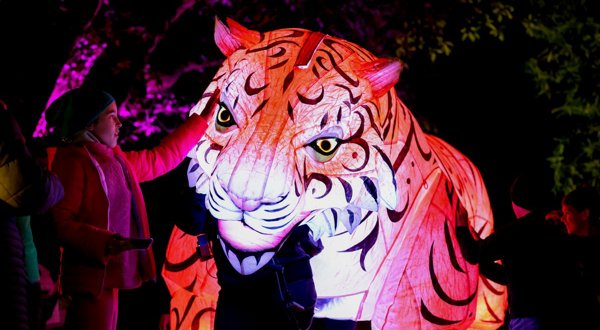 Our goal is to be carbon neutral
Illuminate Adelaide is committed to a range of sustainability initiatives to ensure our environmental impact is as small as possible, with the goal of being a carbon neutral event:
Renewable energy first – our installations use renewable energy through a combination of the City of Adelaide's Carbon Neutral Adelaide program and local carbon offset schemes.

Paperless tickets across all events.

Waste-free initiatives at our bars and outdoor events.

Accessible public transport and bike parking at all events.

Bringing your own bottle rather than a single-use bottle is the best choice you can make for the environment. We have collaborated with SA Water to make refill stations available at Illuminate Adelaide events.
Illuminate Adelaide is a Sustainable Tourism Accredited Business.