The Lab is bringing a full program of immersive music and visuals as part of Illuminate Adelaide. The West End hub will be alight with visual art, music and ideas that celebrate the creativity of Australian artists. From instrumental funk, groovy strings and experimental techno to immersive retro video games and hyper-colour landscapes, this mixed-bag will bring varied delights to your eyes and ears this winter.
Photo: Jack Fenby
Program
When 7.30pm, 16 July
Duration 2 hours
Terry's Pocket are an original, instrumental funk group inspired by the sounds of Vulfpeck, RH Factor and Lettuce. A band that you can sit back and listen to or get up and boogie to, Terry aims to please the seasoned listener and young ears alike with their classic combination of pop, funk and gospel sounds, presented by some of Adelaide's premier young musicians. Supported on the night by NU ARTICLE.
Visuals content design by Max Brading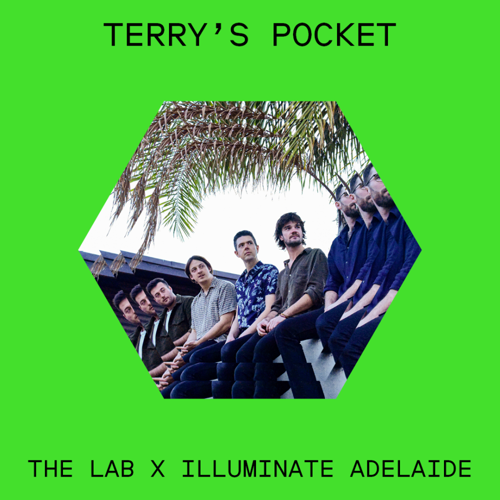 When 10.00pm, 17 July
Duration 60 mins
Select Music + Lost Boy Management presents: Pinkish Blu kicked off 2021 in high gear by releasing much anticipated new music and then immediately got to work touring nationally supporting the likes of Sweater Curse and Odette. Now the 4 piece band from Adelaide are heading out on a run of headline shows this July showcasing all their new tunes and exhibiting one of the most rose-coloured, heart eye react live shows around.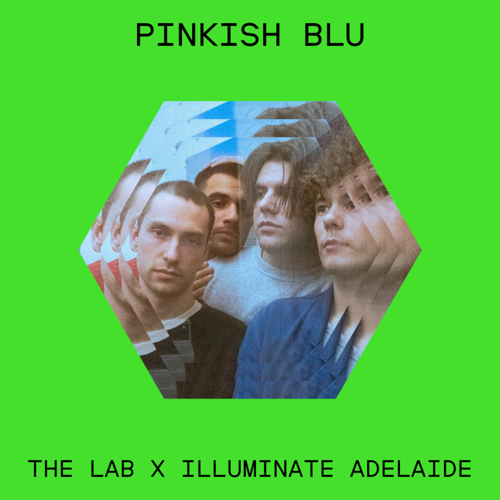 When 7.00pm, 22 July
Duration 3 hours
For the last decade, Retrospekt have been South Australia's go-to team for retro video games, tournaments, and geeky live music & DJ events. Be it JoyPad, Retrospekt's long-running standalone music and gaming night, or in collaboration with others (AVCon, Neko Nation, or Futuresounds Adelaide), Retrospekt highlight the best in local electronic music sounds combined with games in a club atmosphere. Retrospekt will host an audio+visual gaming+music extravaganza in a night to remember!
Visuals content design by Retrospekt Gaming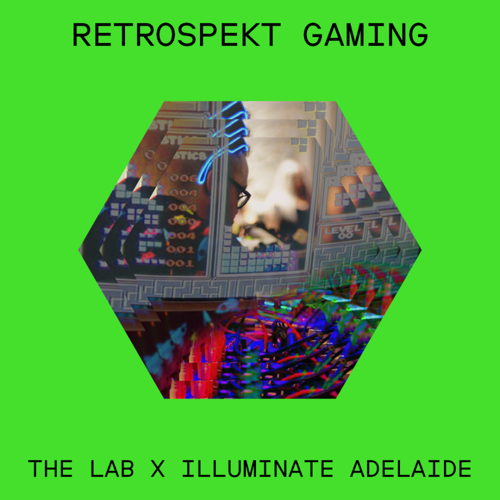 When 9.00pm, 23 July
Duration 60 mins
Introducing Melbourne based, Zimbabwe born, London raised artist KYE. Taking influence from the likes of Kehlani, Solange and NAO, KYE's modern take on neo-soul is fuelled by her formidable songwriting, effortless vocal and vast network of collaborators in Melbourne's increasingly renowned community of creatives in R&B, hip-hop and future soul.
Visuals content design by Rhys Newling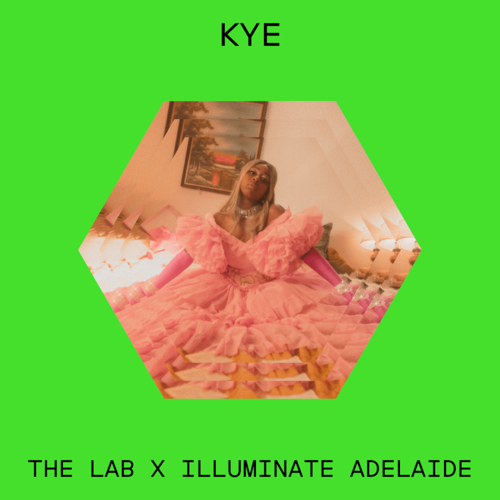 When 8.30pm, 24 July
Duration 2 - 3 hours
A chaos of raw action, colour, costume and community creates the nucleus for the ever transforming realm of The Bait Fridge. The manipulators of this wet, hyper-colourful landscape are bound to no laws except visual, sonic and social evolution.
Visuals content design by BaitFridge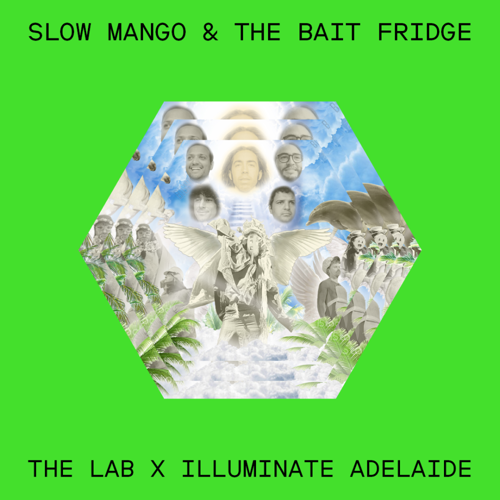 When 7.30pm, 28 July
Duration 60 mins
They may look like a string quartet but the Pocket String Quartet turns the format on its head with their groove driven and rhythmically adventurous collaborations. Following a magical performance at 2020 WomAdelaide with Trio Da Kali, and their 2021 sell out Festival Centre concert with Vonda Last, the group are back from Covid-exile with brand new material. Expect a coming together of jazz and folk improvisation, cinematic worlds and most of all, a killer pocket!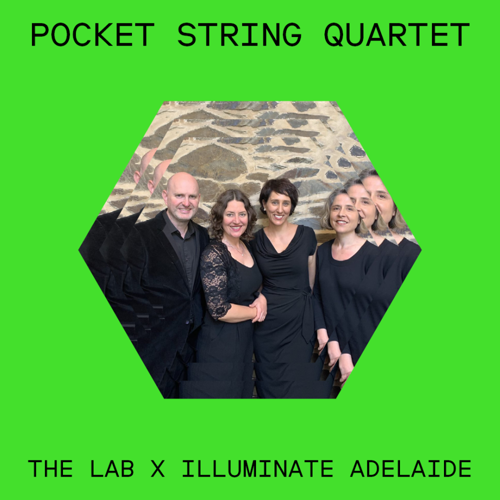 When 10.00pm, 29 July
Duration 60 mins
Sight is an experiment in the interactivity of light and sound. Flipping existent modes of light responding to sound, the performance uses solar panels to in fact create sound from light. Pure voltage is drawn through the panels and modulated into electrifying sounds in an A/V performance which spans through experimental and noise to techno inspired moments. Lighting design from multi-disciplinary art studio House of Vnholy is used by Jannah Quill. SIGHT was performed at SOFT CENTRE 2019.
Visuals content design by House of Vnholy x Jannah Guill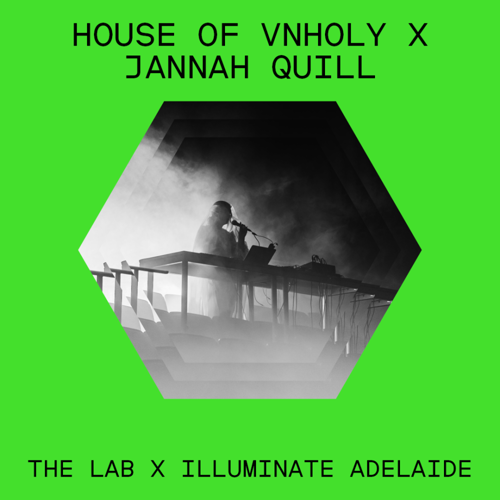 When 7.00pm, 29 July
Duration 60 mins
Tim Gruchy presents a set of live interactive immersive ambient dub electronica sound and vision. Using his decades of experience in the realm and a suite of virtual instruments he will showcase the unique tech at The Lab, joined by guest dancer "SBX3". Tim is a pioneer Australian creative technologist, a member of Vision Four 5, RAT (Recreational Arts Team) and much more beyond.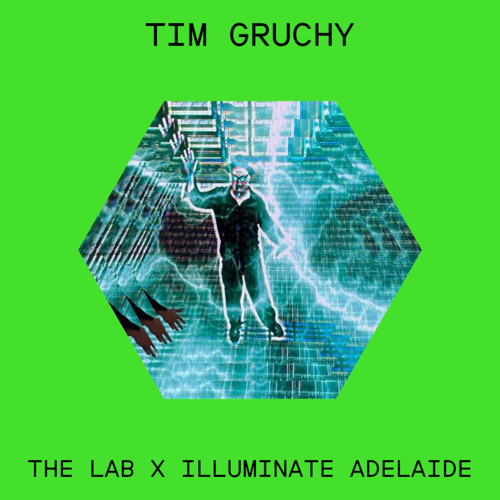 When 7.00pm, 30 July / 3.00pm + 6.00pm 31 July
Duration 30 - 60 mins
Book here
After 2 sell out sessions last year at the Adelaide Botanic Gardens NOISE//NATURE returns for a special edition screening at The Lab thanks to Music SA. This relaxing, ambient audio-visual experience has been remixed and remastered especially to fully utilise the high-definition screens and speakers.
Visual contents design by Capital Waste Pictures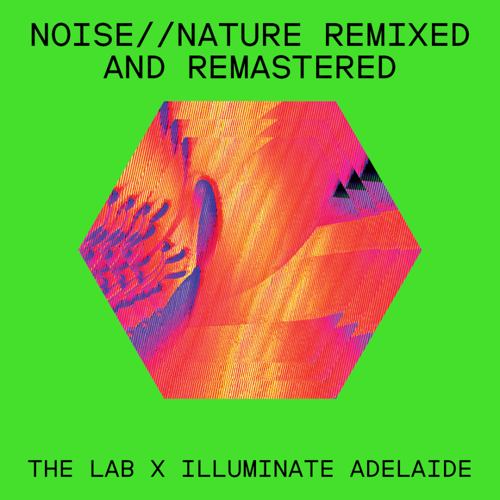 When 10.00pm, 31 July
Duration 90 mins
Bringing their energetic live show to The Lab for the first time, Wanderers will be not only delivering a show filled with their undeniably catchy songs but for the first time since 2019, a brand new single. Creating a special, intimate one night only experience at The Lab, the band will get you moving with their rock tinged soulful jams, a sound that has seen them quickly become festival favourites across the US, UK and Europe as well as at home in Australia. With a run of sold out shows, this limited capacity event means you need to grab your tickets quickly.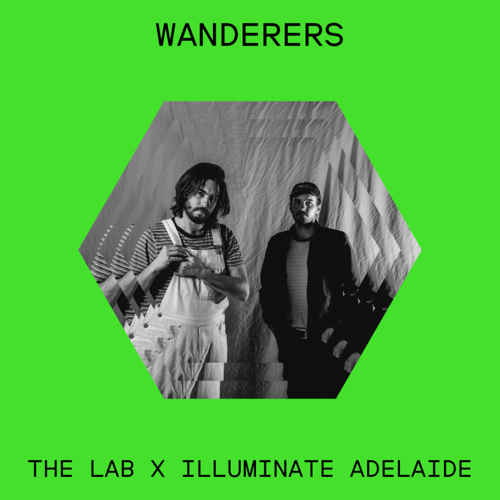 WHEN
Fri 16 July - Sat 31 July
See event list for confirmed dates and times
ACCESSIBILITY
The Lab is accessible by wheelchair through Aurora restaurant.