Presented by Illuminate Adelaide and ANAT, New Light 2022 showcases experimental and diverse moving image works by contemporary First Nations artists.
Following a national call out, New Light will feature commissioned work that explores compelling and complex concepts, with artworks being exhibited on the media screens at the entrance to the Adelaide Festivasl Centre as part of Illuminate Adelaide.
This year we are delighted to announce that we have four successful artists commissioned for New Light 2022!
Congratulations to: Amala Groom, Daen Sansbury-Smith and Jaydenlee Tong.
The New Light program has considerable lineage. A series of moving image works were first commissioned by ANAT in association with the City of Adelaide for the 2017 TARNANTHI: Festival of Contemporary Aboriginal & Torres Strait Islander Art. Four contemporary First Nations artists created short experimental projection works, which screened as part of the East End Moving Image program in Adelaide.
The National Film and Sound Archive of Australia went on to support the work to screen at the Enlighten Festival, Canberra in 2018. In 2019, two of the New Light artists were selected to present their work at ISEA2019 in Gwangju, South Korea.
Also appearing as part of City Lights 
Presented with ANAT in association with Adelaide Festival Centre's Moving Image program
'Beeyali' by 2021 New Light commissioned artist Lyndon Davis
Image credit: Frankie The Creative
AMALA GROOM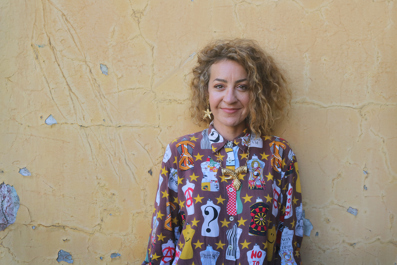 Amala's work 'Myths & Legends: Brittania (abridged)' is a single channel moving image work that iterates Groom's 'Popular Sovereignty' poster from her series 'Myths & Legends' (2022) into a piece of site specific performance art positioning the poster alongside the artist in front of Buckingham Palace.
Across western 'thinking' the Aboriginal experience of transdimensionalism is positioned as 'fantasy' and defined as science fiction. 'Myths & Legends' seeks to reposition this fallacy with fifty interventions into popular fantasy illustrator Steve Hickman's posters now overlayed with bold statements in ethereal red text that position's aspects of western operations that upon deeper reflection are only 'real because we believe in them'. This series invites the audience to question the power and authority that we as a populace acquiesce to in a civic space; when we are 'willing subjects' - not because we choose or decide to but because we are not 'not willing'.
Image credit: Penelope Benton
DAEN SANSBURY-SMITH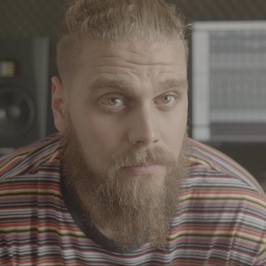 Daen's Adja Country ARt; is an artistic exploration through Narungga country by following the four Totems. The artwork has been created to allow viewers the ability to travel and to develop or maintain a connection to the country when sometimes for many reasons we cannot. Immerse yourself in this short clip and witness how easily these totems navigate the complex relationships between each other as well as the environment.
JAYDENLEE TONG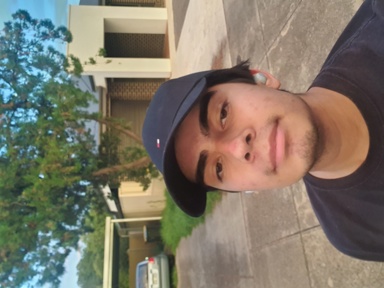 Jaydenlee's Tarndanyangga Dreaming is a visual interpretation of the Tarnta (Red Kangaroo totem or Red Kangaroo dreaming) and his journey to the meeting place where the Adelaide Festival Centre now stands, where he commences the men's initiation ceremony. This artwork is influenced by traditional Aboriginal paintings through its use of texture, colour and design. Tarndanyangga Dreaming invites the younger generations to engage with cultural stories through the use of modern technologies and techniques as a way to learn about Kaurna people and their cultural and spiritual connection to country and place.
WHEN
Fri 01 July - Sun 31 July
New Light screens every 20mins
WHERE
Adelaide Festival Centre Media Screens,
Adelaide Festival Centre, King William Road
Get directions
City Lights
New Light is also appearing as a part of City Lights. 

You might also like...