Illuminate Adelaide and the Government of South Australia, through the South Australian Tourism Commission, are partnering with innovative regional councils and award-winning artists to shine a light on South Australia. 
Building on its success in 2021, Digital Garden once again reimagines the cultural centre of Mount Gambier with captivating installations, projections, and interactive lighting. Transforming Cave Garden/Thugi with a series of experiences from renowned local and international artists, Digital Garden will light up winter in the South East of the state.
A highlight of this project will be an interactive installation by Jen Lewin Studio titled The Pool. Merging the movements of individuals to create an overlapping and everchanging collage of light, The Pool is a giant field of concentric circles that swirl with colour when activated by touch. Inspired by Australian tidal rock pools, The Pool uses cutting edge mesh-network technology and custom code to bring this vivid and ever-changing composition to life.
More artists to be announced soon ... 
Image: The Pool by artist Jen Lewin, photo by Asia Culture Center courtesy of Jen Lewin Studio
Presented in association with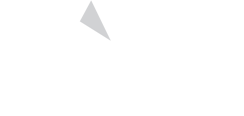 WHERE
Mount Gambier Cave Gardens/Thugi
1 Bay Rd, Mount Gambier SA 5290
Get directions
SHORTLIST
Add to your shortlist for future reference