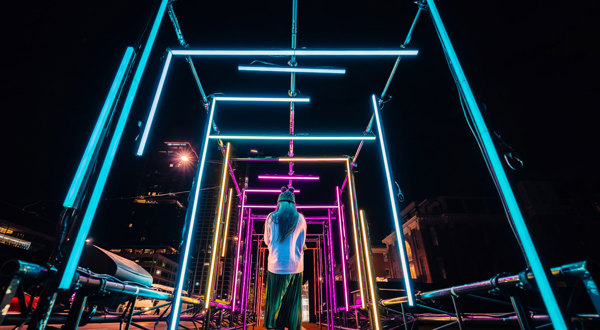 Be at the heart of Illuminate Adelaide experiences and join our community of generous donors.
Your support not only enables the creative outputs of Illuminate Adelaide artists and programs but is also an impactful and meaningful investment in the local, national, and international cultural landscape at a time where creatives are recovering from unprecedented challenges.
All donations over $2 are fully tax-deductible and gratefully received. Make a tax-deductible donation at the form below, or click here.
Alternatively, join our Commissioning Collective a community of generous visionaries who will help us pioneer a new model for Australian not-for-profits to support and invest in new work.
Or for more information, please get in touch at [email protected].
The Illuminate Adelaide Foundation is a registered not-for-profit organisation established to present Illuminate Adelaide. The Illuminate Adelaide Foundation is listed on the ACNC website as a charity for advancing culture.