This international celebration of cutting edge experimental and electronic music returns to its spiritual home in the southern hemisphere in 2022
From its groundbreaking flagship festival in Krakow, Poland to 30 locations around the globe, Unsound has become a magnet for some of the most exciting, innovative and arresting sounds heard anywhere in the world.
Over six Unsound Adelaide festivals, South Australia established itself as Unsound's longest-running overseas outpost, beloved by forward-thinking music fans and artists alike. After a few years away, it's back to prove that absence only makes the heart grow louder.
FRIDAY
Program: MY DISCO with Adam Gołębiewski, Kali Malone (solo), Marina Herlop, 700 Bliss, Loraine James
An ear-opening program encompassing the latest experiments in music - from electronic and club forms to rap via avant-pop. With many Australian premieres, the program is curated according to the Unsound maxim to not confirm what you know, but encourage discovery. Experimental musician Kali Malone performs her long-awaited Australian debut, while Melbourne's MY DISCO meets Polish avant-garde percussionist Adam Golabiewski in a commissioned collaboration. Affiliates of the Hyperdub label include 700 Bliss, with rapper Moor Mother combining forces with DJ Haram, and Loraine James similarly re-imagining club forms. Rising Catalonian star Marina Herlop sings movingly in her native tongue, merging folk, pop and experimentation, as featured on her stunning upcoming album on PAN. 

SATURDAY
Program: Les Sphères (effondrez-les) Stephen O'Malley, accompanied by Kali Malone, HTRK, Lyra Pramuk, MC Yallah & Debmaster, Sinjin Hawke and Zora Jones 
The second night of Unsound Adelaide again showcases artists at the thrilling forefront of experimental, club and pop music, with more Australian premieres. Stephen O'Malley of Sunn O))) opens with his hypnotic work Les Sphères (effondrez-les), accompanied by Kali Malone. Singer, composer and performance artist Lyra Pramuk creates layers of voice and electronics, while Australia's electronic post-punk duo HTRK are underground icons. Uganda's MC Yallah & Debmaster up the ante with a blistering show representing Kampala's Nyege Nyege scene, while Sinjin Hawke and Zora Jones will blow minds with an A/V show in which they transform their bodies into avatars through motion tracking technology.
Image: Artwork Rafal Dominik Studio / Image Frankie The Creative
Curated by Mat Schulz and Gosia Płysa
"...recalibrates one's concept of how powerful live music could and should be. "
— The Guardian
Program
MY DISCO is an Australian music group that was formed between long term collaborators, Rohan Rebeiro, Benjamin Andrews, and Liam Andrews in 2003. MY DISCO are renowned for their minimalist approach to dark and heavy instrumentation.
MY DISCO will be joined by Adam Gołębiewski. Involved in experimental music, free improvisation and free jazz, Adam has performed and recorded with Yoko Ono, Thurston Moore, Fred Lonberg-Holm, Ken Vandermark, John Edwards, Mats Gustafsson, Alex Ward, Mazen Kerbaj, Sharif Sehnaoui, Peter Evans, Agusti Fernandez, Tim Daisy, Michael Esposito, Mike Majkowski and others.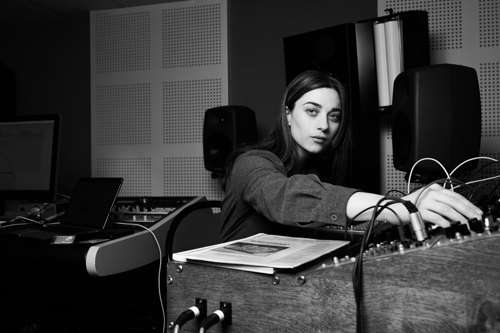 Kali Malone (b. 1994) is an American-Swedish composer and musician based in Stockholm. Her compositions implement specific tuning systems in minimalist structure for pipe organ, choir, chamber music ensembles and electroacoustic formats. Kali's music is rich with harmonic texture through synthetic and acoustic instrumentation in repetitive and extended durations. The music emits distinct emotive, dynamic, affective hues which bring a stunning depth of focus. 
Malone has released several critically acclaimed albums, notably The Sacrificial Code (Ideal Recordings, 2019). She has performed extensively at Musica Festival, Berlin Atonal, Moogfest, Kanal Pompidou, Intonal, Presences Electroniques, Le Guess Who, the Meakusma Festival, and Sonic Acts. Kali's 2020 commission projects and residencies included Ina GRM, Berlin Monom & Funkhaus, The Richard Thomas Foundation, MACBA, and Orgelpark. She collaborates and performs with various artists, including Drew McDowall, Caterina Barbieri, Stephen O'Malley, Ellen Arkbro, Puce Mary, Zach Rowden, Leila Bordreuil and Lucy Railton. In 2016 she co-founded the record label and concert series XKatedral, together with Maria W Horn, in Stockholm.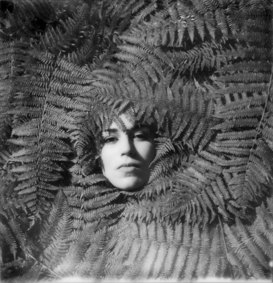 Conservatory trained composer, vocalist, and pianist Marina Herlop has been releasing music since 2016; with miu, her latest single and first release with PAN, her production applies the same approach of channeling her environment however with an expanded set of tools, extruding and reconfiguring new uncanny dimensions.
Experimenting for the first time with konnakol syllables and Karnatic rhythms harnessing the processed human voice and electronics, miu can be treated as a hazy mirror reflecting contorted desires. The Barcelona-based artist invites the listener to step into her otherworldly dreamscape, falling down a sonic rabbit hole into a garden of forking paths; this seductive parallel reality is amplified in the visceral natural depiction of a cow's birth in miu's accompanying music video.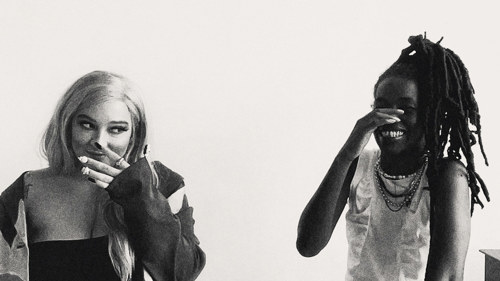 700 Bliss is the take-no-prisoners duo of DJ Haram and Moor Mother, heady in their goal of rewriting of hip hop and electronic music.
700 Bliss is a blistering live act in Philly's DIY scene, they released their 2018 debut, Spa 700 on Halcyon Veil / Don Giovanni Records. Since that time, both artists have grown global followings. 
On their debut album on Hyperdub, Nothing to Declare, the duo create an album of noise rap, one that ties together the raw edges of club music and hip hop with punk energy, jazz, house-party catharsis, loud percussion-heavy analogue sound design, and cheeky skits. 
"In the context of Haram's blasted soundscaping and Moor Mother's anguished rasp, the notion of disappearing into a dancefloor's embrace is as serious as it gets." — PITCHFORK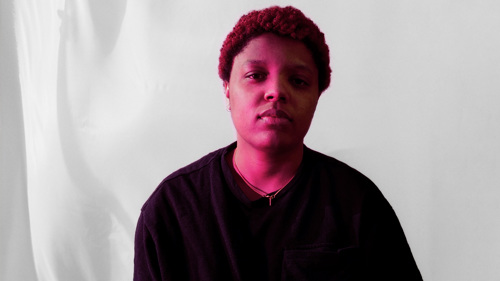 Loraine James grew up in Enfield, North London and was drawn into the world of music-making through her mother's eclectic love of music. She thanks the multiculturalism of her city, for 'broadening her ears' in her teens. 
Her wide exposure to Jazz, electronica, UK drill and grime, reassembled through her intuitive skills and intimate, almost diaristic approach to music-making can be heard on the colourful mix-up of her Hyperdub debut album For You And I.
Loraine took advantage of the Lockdown to work on her next EP, Nothing for Hyperdub in 2020 as well as self-releasing EPs. Loraine also completed and delivered her third album Reflection for Hyperdub, made in the summer of 2020.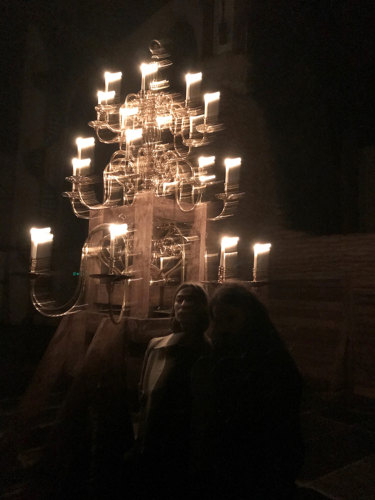 Drawing on a deeply informed sound practice developed by fascination with dhrupad, long wire instrumentation, drone music, and phenomenological spectralism. Channeled through several years collaboration and inspiration via the composers Alvin Lucier & Phill Niblock, as well as his own work with mythical heavyweights Sunn O))), Stephen here presents a long form piece of microtonal, physical sound presented in more intimate and closer spaces.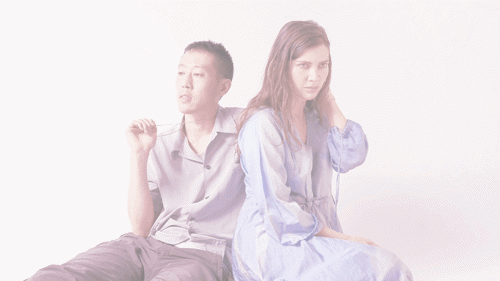 Few groups in history, recent or otherwise, elevate mood to such singular, smoldering supremacy as the Australian duo of Jonnine Standish and Nigel Yang aka HTRK ['Hate Rock'].
Across nearly two decades of work, wounds, and world tours, their sound has shape-shifted between densities and intensities, noise and nakedness, but never wavered in its delicate poetic gravity.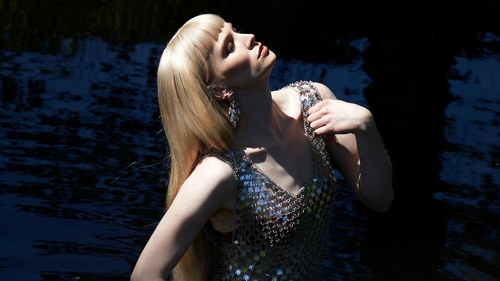 Lyra Pramuk fuses classical vocalism, pop sensibilities, performance practices and contemporary club culture in what can best be described as futurist folk music. Her debut album Fountain was released in 2020 on Bedroom Community.
Fountain plays with the perception of music, rhythms, speech, body, and the relation between technology and humanity, exploring a post-human, non-binary understanding of life and the fragile ecosystems it depends on.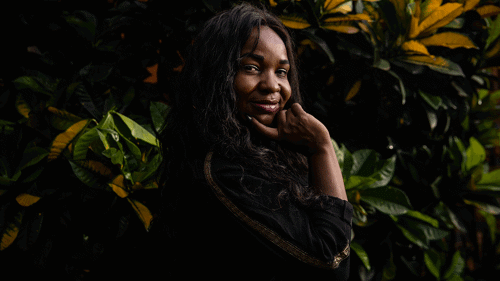 Kenyan by heritage, but born and raised in Kampala, incredible rapper MC Yallah has been on the hip-hop scene for nearly 20 years.
A combination of conscious and futuristic hip-hop, grime, punk and trap, her signature style is the rare, rapid and tightly controlled flow delivered in one or more languages (Kiswahili, Luganda, English and Luo). Fierce and intense, the lyrics draw from real-life experiences and often address women's issues spreading a powerful message of integrity and self-determination.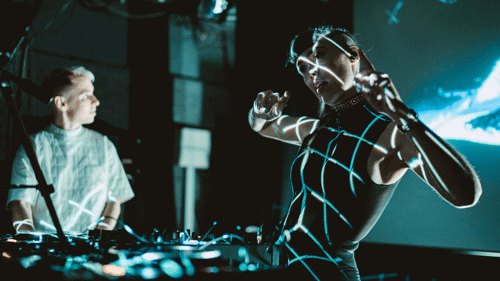 Creating innovative club productions drawn from the complex rhythms of grime, footwork, and contemporary rap, Sinjin Hawke and Zora Jones craft dazzling visual environments packed with future facing music.
From boundary pushing interactive experiments to acclaimed visual albums, the pair's eclectic music is supported by enthralling projections accompanying Hawke and Jones' high-definition club tracks - many of which make you feel like they're moulding themselves into different shapes in front of you. 
WHEN
Unsound Night #1
Unsound Night #2
TICKETS
Unsound Night #1
$50.00
General Admission
Unsound Night #2
$50.00
General Admission
Door price each night
$60.00
Unsound Adelaide 2-Night Pass
$80.00
Experience both nights of Unsound at Dom Polski Centre
ACCESSIBILITY
EVENT NOTES
Age Suitability
This is an 18+ event
Warnings
Event includes strobing and extreme noise levels (hearing protection provided)
SHORTLIST
Add to your shortlist for future reference
Book Tickets
Want more Unsound?
Enjoy Unsound Club for a searing line-up of late-night DJs and electronic music playing until the early hours of the morning.