Join Seraphim Tour and soprano Lorina Gore with violist Jacqui Cronin and violinist Niki Vasilakis for a whirlwind tour of Europe's finest concert halls.
This delightful series of recitals from some or Australia's best-loved artists includes chamber music masterpieces, lieder and opera from France, Germany, Czech lands and Italy.
SERAPHIM TRIO PROGRAM

6 PM 26 July - CONCERT I - FRANCE:
Lorina Gore, soprano
Jacqui Cronin, viola
Seraphim Trio
Lili Boulanger – Nocturne for violin and piano
Canteloube – Baïlèro and Trois bourrées from Chants d'Auvergne
Massenet – Elegie for soprano, cello and piano
Ravel – Piano Trio in A Minor

8 PM 26 July - CONCERT II - CZECH LANDS:
Niki Vasilakis, violin
Jacqui Cronin, viola
Seraphim Trio
Dvořák – String Quartet No. 12 American
Smetana – Piano Trio in G Minor, Op. 15

6 PM 27 July - CONCERT III - GERMANY:
Lorina Gore, soprano
Niki Vasilakis, violin
Jacqui Cronin, viola
Seraphim Trio
Schumann – Frauenliebe und Leben
Schumann – Piano Quintet in E flat, Op. 44

8pm 27th July - CONCERT IV - ITALY:
Lorina Gore, soprano
Niki Vasilakis, violin
Jacqui Cronin, viola
Seraphim Trio
Boccherini – String trio Op. 14 No. 2
Puccini – String quartet Crisantemi
Verdi/Liszt – Rigoletto for solo piano
Operatic arias and songs.
This project was funded partially by the Australian Government through the Australian Research Council

Whilst it is not mandatory to wear masks to enter The Lab we encourage patrons to protect themselves by wearing a mask.
Header image: Pia Johnson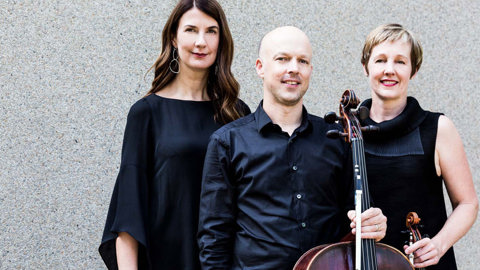 SERAPHIM TRIO
Helen Ayres, violin; Tim Nankervis, cello; and Anna Goldsworthy, piano. Seraphim Trio is as much a lifelong friendship as a chamber ensemble. Formed in Adelaide in 1995, the group has enjoyed an unusually longstanding collaboration, with its current membership – Helen Ayres, Tim Nankervis and Anna Goldsworthy – dating from 1998. Seraphim enjoyed formative study with Hatto Beyerle in Hanover, and remains dedicated to the rhetorical traditions of chamber music. It is also committed to nourishing the ecosystem of Australian music, through its flagship concert series and recordings, regional touring, educational workshops, and new format performances including audience immersions.
LORINA GORE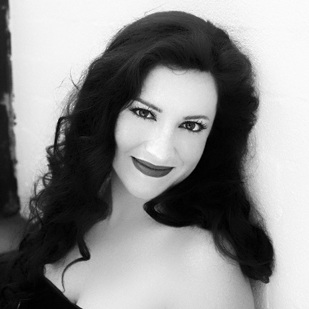 Australian soprano Lorina Gore completed her postgraduate voice studies at the Australian National University in Canberra and at the National Opera Studio in London. She has won numerous prestigious opera awards, including two Helpmann Awards (2017 and 2018), a Green Room Award (2018), the Dame Joan Sutherland Scholarship (AOAC), the Opera Awards, the Covent Garden National Opera Studio Scholarship, 2nd prize in the Herald-Sun Aria (2002 and 2004), and first place in the Australian National Aria Competition.

Lorina joined Opera Australia as a principal artist in 2008 and has since performed many roles for the company including: Violetta (La Traviata), Marie (Wozzeck), Leïla (Les pêcheurs de perles), Amina (La sonnambula), and Musetta (La Bohème). Lorina won a Helpmann Award and Green Room Award for her role as Roxana in Opera Australia's King Roger, and was subsequently awarded her second Helpmann Award for the role of Ophelia in Brett Dean's Hamlet at the Adelaide Festival.
NIKI VASILAKIS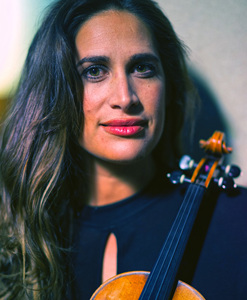 A celebrated Classical violinist, Niki has enjoyed a career that spans the globe. A guest soloist with International and Australian major Symphony Orchestras, Chamber music collaborator and Artistic Director for critically acclaimed performances, festivals and recordings. Niki presented the television series Classical Destinations and starred in the film '4' based on Vivaldi's Four Seasons. Niki has graced the pages of Vogue magazine, appeared on Spicks and Specks and has played for royalty and world leaders. She is regarded as one of the most exciting violinists to have emerged from Australia.
Niki released her debut album with the Tasmanian Symphony orchestra and features in the film 4 with Violinists Pekka Kuusisto, and Cho-Liang Lim. Niki is patron for Suzuki Australia and The Australian String Teachers Association. Named Young South Australian of the Year 2009, Niki was recently awarded a star in the Adelaide Festival Centre's Walk of Fame. Niki plays her Antonio Guadagnini 1872 Violin.
JACQUELINE CRONIN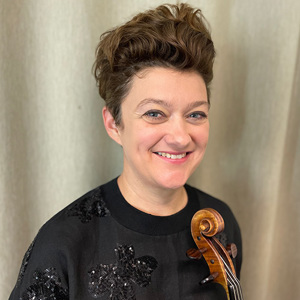 Violist, Jacqueline Cronin, has performed widely throughout Australia with numerous ensembles and orchestras, including the Sydney, Melbourne and Tasmanian Symphony Orchestras, Australian Chamber Orchestra, Opera Australia Orchestra and Orchestra Victoria. Most recently she has appeared as Guest Associate Principal Viola of the Opera Australia Orchestra. Jacqueline is also an active chamber musician, performing regularly in festivals across Australia, and with the Sydney Omega Ensemble, Sonus Piano Quartet and the Seraphim Trio. Jacqueline holds a Bachelor of Music with distinction from the Canberra School of Music and a Masters of Music Performance from the University of Melbourne. In 1999 and 2000, Jacqueline held full scholarships at the Australian National Academy of Music, studying with various Australian and international violists. In 2002, Jacqueline was a recipient of the Ian Potter Foundation which enabled further studies overseas. Jacqueline was also selected to take part in the Sydney Symphony Fellowship program.
WHEN
CONCERT I - FRANCE
CONCERT II - CZECH LANDS
CONCERT III - GERMANY
CONCERT IV - ITALY
ACCESSIBILITY
The Lab and its outdoor bar Beags are both accessible by wheelchair. However moving between the two spaces requires an alternate route through our restaurant Aurora. All staff onsite will be able to provide you with directions. The toilets in Beags are not wheelchair accessible but there is a wheelchair accessible toilet inside.

Companion Cards are welcomed. Please email [email protected] if you have any questions or require assistance on accessibility needs. 
You might also like...