In this special co-curated program with Light Adelaide, light and sound will converge over four electric weekends to present some of the most cutting-edge new music locally and nationally.
Fostering collaboration with visual storytellers and a live lineup of musicians and DJs from different disciplines, each weekend will be a testament to talent, artistry, and above all, good times.
Program
Kult Kyss - Fri 8 July
Messianic Gloss presents: ALL GONE INTO ◌ - Sat 9 July 
Nai Palm - Fri 15 July
Heartache & Drum Breaks - Fri 15 & Sat 16 July
GODTET - Sat 16 July
Kota Banks - Sat 23 July 
Slowmango & The Bait Fridge present "A Treacherous Journey" - Fri 29 July
Sunbeam Sound Machine - Sat 30 July
Whilst it is not mandatory to wear masks to enter Live @ The Lab we encourage patrons to protect themselves by wearing a mask.
"The Lab is the most exciting venue I've seen!"
— Rob Broderick a.k.a Abandoman
Program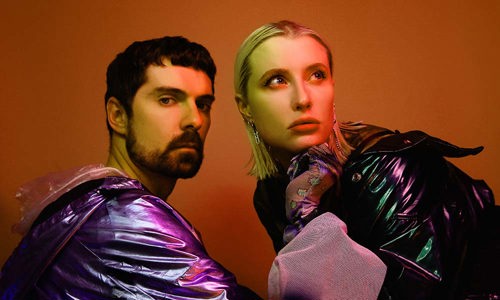 Electronic Melbourne duo Kult Kyss meld glistening production and pulsing beats with unique vocal sound. Expect a night full of dance floor anthems where future pop merges ritual noise, drawing listeners into a rich and dynamic sonic realm. 
Image: Alexandre Dubois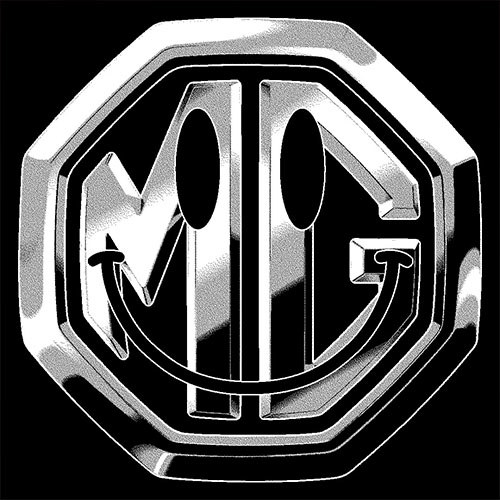 Messianic Gloss presents a site-responsive improvised live performance experimenting with noise hardware, video and light formations. Shifting between saturated distortion, found samples and deep club rhythms
A collaboration between light artist Matthew Adey [House of Vnholy] and Brett Davis [Spririts], M.Gloss is about transformation and transcendence
Support from Adelaide-based DJ Baby Monet.


Nai Palm is the kind of artist that arrives once in a generation. A three-time Grammy-nominated songwriter from Australia. She is a composer, instrumentalist, producer, vocalist and poet who approaches these self-taught disciplines with an intuitive, infectious grace, which has sent her on a journey to sculpt songs that have been received and treasured across the world.

It is a world she has travelled many times over with her band Hiatus Kaiyote who, along with Nai Palm, have become household names since they first began playing together in Melbourne in 2011. 


It's not a dance party. It's a listening party. It's 50 years of music reborn in a mellow, beautiful soundscape. It's Janis Joplin, Jimi Hendrix, Paul McCartney and Nick Cave underpinned by intricately woven trip-hop beats, cut-up and presented live with stunning visuals by Tim Whitt. It's the modern music lover's dream, the perfect way to spend your evening. Get comfortable, open your ears, and drift off with Heartache & Drum Breaks.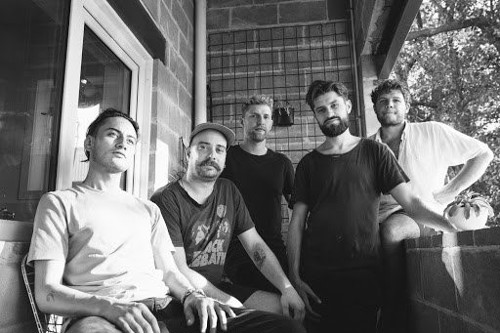 GODTET play hypnotic improvised instrumental music taking listeners on psychedelic, trancelike journeys. Coming from backgrounds as disparate as their personalities, it is the listening and chemistry between each of its five uninterchangeable members that explains how GODTET's sum is greater than that of its parts.  
"you can't deny the tangible sense of cohesion amongst the players, their interaction with each other is both subtle and electrifying." - 4ZZZ Radio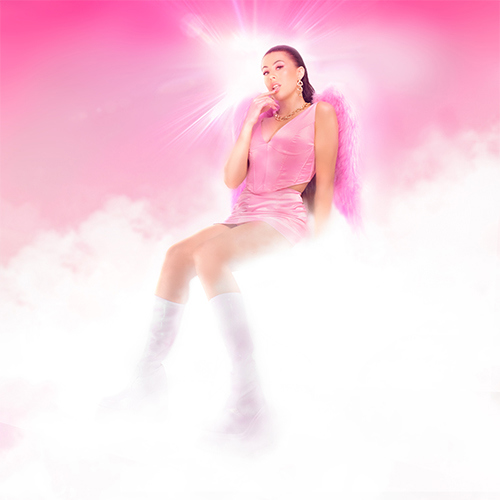 With her infectious melodies, clever tongue-in-cheek lyrics, fresh beats and a big dose of confidence, it's not hard to see why Kota Banks - who cut her teeth singing opera in Florence, Italy as a kid - has captured attention.
From her debut PRIZE mixtape, 2020's Sweet & The Spice EP, through to her collaborative True North project with Sydney's prolific Ninajirachi; talent and determination have paid off for the performer. Banks has amassed over 40 million streams on Spotify alone.
Empowerment and experimentation are the pillars of Kota's work, and are set to propel her into the pop stratosphere not only nation-wide, but internationally.
Image: Billy Zammit & Adam Dal Pozzo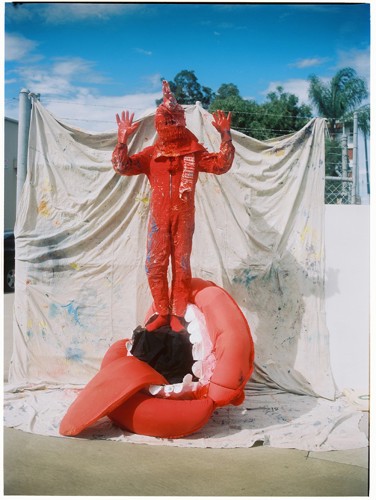 Come on a risky yet rewarding journey through the innards & gizzards of the magical human body.
The Bait Fridge and Slowmango return once again for another exciting and borderline frighteningly immersive performance and musical journey. This time inviting audiences to look within - deep within - to the molecules and cells within the body. It's a grown-up magic school bus with a seven-piece band.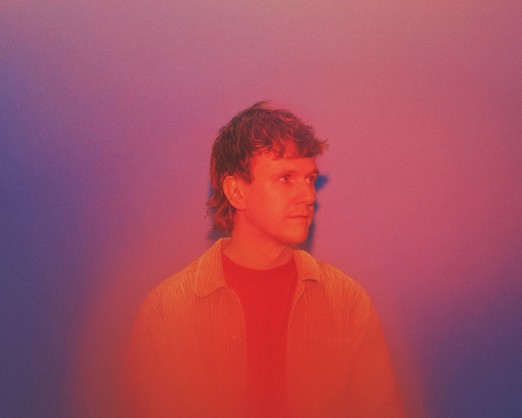 Sunbeam Sound Machine is the recording project of Melbourne multi-instrumentalist and producer Nick Sowersby.
The double EP One/Sunbeam Sound Machine was released through Dot Dash Recordings in 2013 to critical acclaim, going on to be Album Of The year on 3RRR in Melbourne and FBi in Sydney. Debut album Wonderer followed in 2014, produced by Sowersby, mixed by King Gizzard and the Lizard Wizard's Stu Mackenzie and mastered by Grammy-nominated producer Andrei Eremin. The album was met with further acclaim, leading to national and international touring. A lasting cult classic of the neo-psychedelic movement, Wonderer has gone on to have over 20 million Spotify streams. Goodness Gracious followed in 2019, produced and mixed by Sowersby and mastered by John Lee (Laura Jean, Lost Animal). The album led to further international touring and was nominated for the Australian Music Prize.
WHEN
Each weekend, Friday and Saturday
From Fri 08 - Sat 30 July
ACCESSIBILITY
The Lab and its outdoor bar Beags are both accessible by wheelchair. However moving between the two spaces requires an alternate route through our restaurant Aurora. All staff onsite will be able to provide you with directions. The toilets in Beags are not wheelchair accessible but there is a wheelchair accessible toilet inside.

Companion Cards are welcomed. Please email [email protected] if you have any questions or require assistance on accessibility needs. 
EVENT NOTES
Warnings
Messianic Gloss presents: ALL GONE INTO ◌  
Heavy use of strobe lighting
Haze effects
Fast motion content
You might also like...