Musician, composer, producer, and Mercury Prize winner Daniel Lopatin - aka Oneohtrix Point Never - has made a name for himself producing mesmerising tunes that blend soaring orchestral tones with new-age electronic sounds.
With a name that pays homage to his favourite Bostonian radio station, Oneohtrix Point Never's work is experimental and ethereal, rooted in a deep love for radio days of old and a style that melds digital with analogue to explore memory, nostalgia, and a time gone by.
Off the back of his album Magic Oneohtrix Point Never, producing work for the likes of The Weeknd and Soccer Mommy, and composing film scores for Uncut Gems (2018) and Good Time (2017), Oneohtrix Point Never is bringing his critically-acclaimed work to Hindley Street Music Hall for one night only, as part of a weekend celebrating bold and bracing experimental music at Unsound Adelaide and Unsound Club.
SUPPORTING ACT: CORIN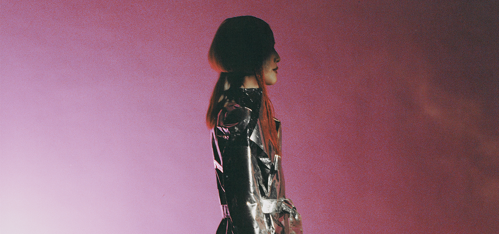 Corin Ileto is CORIN: an electronic music producer, DJ, and performer working in the field of performance art, sound design, theatre, and club spaces. Her productions are an assemblage of converging styles moving somewhere between IDM, grime, EBM, trance, and baroque-laden ambience. In her compositions, traditional forms merge with hyper-digital sounds to create new imaginary realms.
Coming from a background in classical piano, CORIN is interested in creating a sonic space in which Western classical music can be hybridized with contemporary electronic production and non-Western forms. Each of her releases focus on speculative mythology drawing from science fiction, western classical music, personal histories, and her ancestral heritage.
CORIN presents the Adelaide Premiere of her Lux Aeterna live AV show, featuring music from her forthcoming album of the same name and featuring visuals from video artist and director Tristan Jalleh.
Presented by Illuminate Adelaide x Unsound
"[Oneohtrix Point Never] has a remarkable talent for giving shape and movement to an indistinct mass of sonic matter, setting it in motion like a baton-wielding maestro...""
— Pitchfork
WHEN
Sun 16 July 2023
Doors open - 7pm
CORIN - 8pm - 8:45pm
Oneohtrix Point Never - 9:05pm - 10:20pm
WHERE
Hindley Street Music Hall
149 Hindley St, Adelaide SA 5000
Get directions
TICKETS
Moshtix transaction fee applies
$6.95
ACCESSIBILITY
For more information visit Hindley Street Music Halls accessibility page here
EVENT NOTES
Ticketing Info
For Companion Card booking information, please click HERE
Unsound Adelaide
Returning to Adelaide's Polish heartland the Dom Polski Centre across two dedicated nights, experimental Polish music festival Unsound's 10th anniversary in Adelaide promises to be as bold and bracing as ever.