Unsound Adelaide kicks on with Unsound Club, a pop-up nightspot where time stands still — but everything else moves.
After an electrifying debut in 2022, Unsound Adelaide's late-night party is back at The Lab for another round of unexpected and irresistible sounds from around the world.
Across two big nights bleeding into the early morning, join a dream selection of DJs and artists curated by the Unsound and Illuminate Adelaide team crossing genres and BPMs, for an evening on the town that will make your head spin, your pulse rise, and your body sweat.
Image: Rafal Dominik Studio
Curated by Mat Schulz and Gosia Płysa
Line-up subject to change.
FRIDAY 14 JULY
11:45pm - Doors open
12am - Female Wizard Live (AU)
1am - Huerco.S (US) - DJ Set
2am - DJ Diaki (ML) & Otim Alpha (UG) - Special Event
3am - C.FRIM (AU)
4:30am - Finish
At the heart of Unsound Club's first night is the Australian premiere of Nyege Nyege affiliate DJ Diaki, who comes direct from Mali to present a blazing vision of high energy dance music based on the Balani Show style. DJ Diaki will be joined by fellow Nyege Nyege artist Otim Alpha for a special one-off show. Opening the night is Female Wizard, who for more than a decade has spearheaded a wave of queer DJ'ing in Melbourne - tonight, she plays live. You might know Brooklyn-based Huerco S from his take on ambient music, but he definitely knows how to move a dancefloor - without forsaking a spirit of experimentation. Drawing on her experience in the Ghanaian-Filipina diaspora, C. FRIM's hybridised musical style collapses walls and genres without skipping a beat.
SATURDAY 15 JULY
11:45pm - Doors open
12am - Travis Cook (AU)
1am - DJ Plead (AU)
2am - Tayhana (AR)
3am - Kode9 (UK) - DJ Set
4:30am - Finish
The second genre-melting Unsound Club night includes CDMX-based Argentinian DJ and producer Tayhana, whose fearless, creative mixing of different rhythms and styles places her at the forefront of the Latin American club scene. Steve Goodman - aka Kode9 - may be one of the pioneers of dubstep, but his thrilling DJ sets now embrace jungle, gqom, juke, footwork, and more. Drawing on his Lebanese background, DJ Plead makes tough, percussive, functional tracks. Opening the night is Adelaide's Travis Cook, producer, DJ, and one half of Collarbones.
"...recalibrates one's concept of how powerful live music could and should be. "
— The Guardian
Program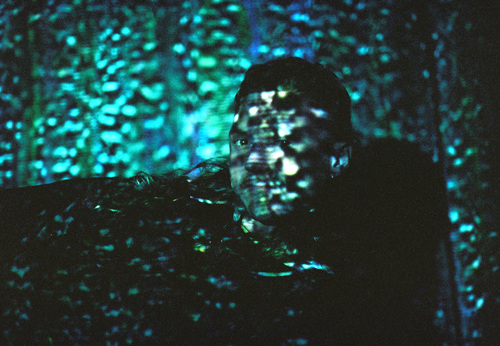 CAPITAL WASTE - aka Liam Somerville - is a cinematographer and video artist living on Kaurna Land in South Australia. Known for both his glitchy, analog aesthetic and his DIY, high-tech approach to real-time animation, his unorthodox mash of technology provides a unique flavour of visual stimulation.
His most recent music video, killer by Plastiq, is playing on MTV and claimed a handful of awards including Best Experimental Award at London Music Video Awards. Meanwhile his live visuals have been seen at WOMADelaide, Unsound Club, Illuminate Adelaide and Denver Museum of Science and Nature.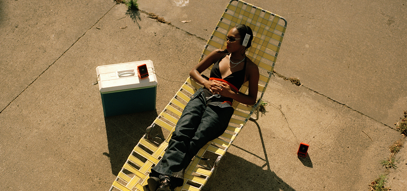 Blending global sounds that are urgent and forward-thinking, Naarm-based DJ C.FRIM has a singular, confident, boundary-pushing vision. Drawing from her experience in the Ghanaian-Filipina diaspora, C.FRIM's musical style is eclectic and hybridised, collapsing walls between cultural silos and never skipping a beat.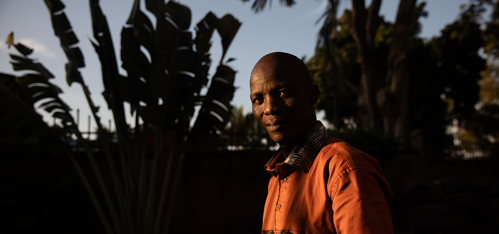 DJ Diaki is Diaki Kone, a balani show DJ and radio animator in Sanakoroba, Mali. One of the originators of Balani Show sound system sound, DJ Diaki plays in the style of Balani mix with high energy balafon samples, crashing drums, and live remixes that he calls Balani Fou (Crazy Balani).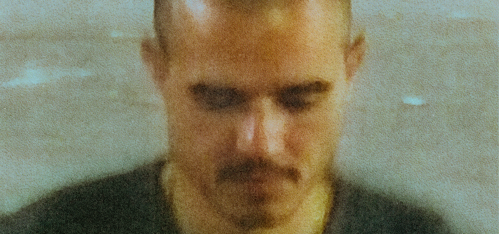 DJ Plead is a Melbourne/Naarm-based producer making unique club music. Drawing on his Lebanese background, DJ Plead makes tough, functional, and percussive tracks. His unique style references the rhythms, scales, and timbres of Lebanese pop and traditional Lebanese wedding music, blending them with contemporary RnB, club, and other dance styles. DJ Plead released his debut EP Get in Circle through air max 97's DECISIONS label in March 2018, and has since toured Europe and China. DJ Plead is also half of drum-workout duo Poison, a member of high-energy trio BV, and founder of the SUMAC label.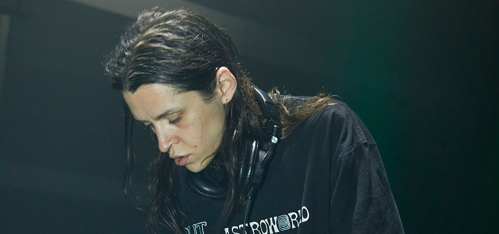 Using the moniker Female Wizard, Alexander Powers has vitalised Naarm/Melbourne's dance music community for almost a decade, spearheading a new wave of queer DJing and playing acclaimed festivals and events such as Boiler Room, Golden Plains, Dark Mofo, Soft Centre and Hybrid. Her galvanizing sets, known for creating collective transcendence through powerful sonic immersion, have featured on globally renowned music broadcasting platforms NTS and Rinse FM, and in her six-year residency at local cult underground queer night Le Fag. In 2021, she was awarded Best Electronic Act at the Music Victoria Awards.
Her latest album, What A Body Can Do, is released under her own label, Powertrip, and takes her experimental approach into the realm of four to the floor club music. Powertrip also runs as a party and mix series in Naarm, having featured local and international club talent who are pushing the boundaries of their genres.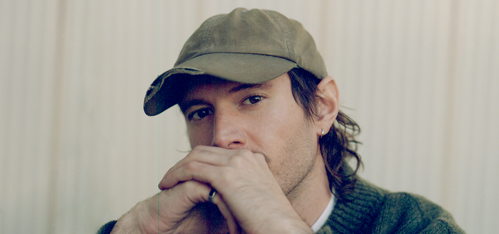 Fueled by an ethos less bound by genre and more bound by feeling, Brian Leeds - aka Huerco S - makes music for the mind and for the floor, finding lost artifacts and carving out sounds that speak to an altered state of home or place. Music that plays tricks on your brain, music that makes you question or surrender your mind, music very much rooted in audio archaeology and personal exploration. Through his label West Mineral Ltd., Huerco S creates beats that are purposely off-kilter, striving to create esoteric music in esoteric times.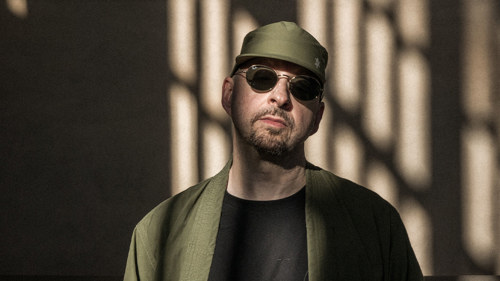 Kode9 is a DJ and Producer who founded the record label Hyperdub in 2004 and sublabel Flatlines in 2019. He has recorded 5 albums, 2 with the late vocalist The Spaceape -  Memories of the Future (2006) and Black Sun (2010) - and 3 solo albums: Nothing (2015), Escapology (2023) and Astro-Darien (2023). He has compiled 4 DJ mix compilations, most recently Fabric 100 (2018) with Burial. His DJ sets currently focus on the spaces between footwork, juke and jungle.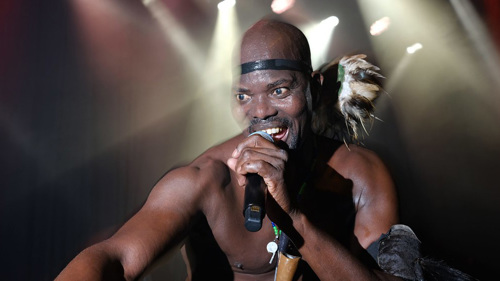 Traditional adungu and nanga harp master and singer Otim Alpha got his musical start as a wedding ceremony leader in his native Gulu City and is one of the few musicians to pass down and preserve Acholi folk traditions.
A little like Omar Souleyman, who performs Syrian wedding songs over digital keys and programmed drums, in 2001 Otim Alpha and producer Leo Palayeng took the traditional Larakaraka wedding music of the Acholi people of Northern Uganda and South Sudan and remade it with computer software, synths and electronic drum-kit beats. The result was a newer hyper-frenetic electronic version known as Acholitronix. Since then his pioneering concepts have inspired an exhilarating micro scene, synthesizing electronic sounds and traditional instrumentation into fast-paced, polyrhythmic genre primed for dancefloor madness.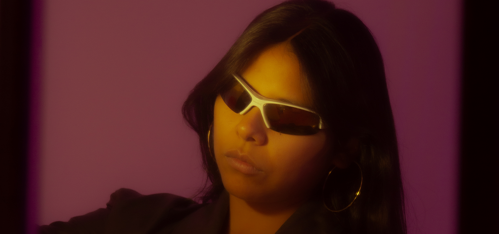 Argentinian DJ and Producer Tayhana has quickly established herself as one of the most relevant and promising performers in the club scene around the world. Garnering the attention of big names like Rosalía, and recognised as a central figure of the Club Latinx genre, Tayhana's fearless, creative, and at times aggressive mixing of differing rhythms and styles stems from a great love of both traditional and experimental sounds from Latin America.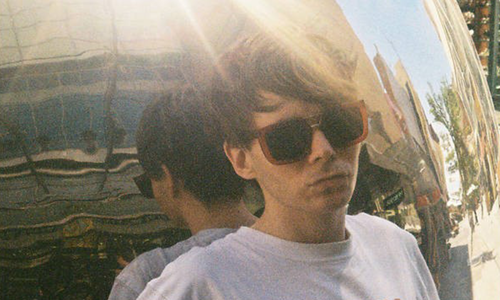 Travis Cook is an Adelaide producer who is best known for their work as part of the long distance Sydney/Adelaide electronic duo Collarbones, most recently collaborating with Flume, Banoffee and the Australian Dance Theatre. They have self-released two solo studio albums and several singles via Bandcamp. 
November 2022's headknocker was named one of the top 10 Adelaide Singles of the Year by CityMag, with full-length album The Prodigy deemed an "incendiary simulacrum of a retro future, a maddening mosaic of archival material, cut up and stitched back together with experimental electronica as the glue".
WHEN
Unsound Club Night #1
Unsound Club Night #2
TICKETS
Unsound Club Night #1
$50.00
General Admission (Standing)
Unsound Club Night #2
$50.00
General Admission (Standing)
Door price each night
$60.00
Unsound Club 2-Night Pass
$80.00
Experience both nights of Unsound Club at Light
ACCESSIBILITY
EVENT NOTES
Age Suitability
This is an 18+ event
Warnings
Event includes strobing and extreme noise levels (hearing protection provided)
Unsound Adelaide
Returning for its 10th Anniversary in the Southern Hemisphere for 2023.