Featuring musicians from the world-renowned Gewandhaus Orchestra in a tailored string quartet, KLASSIK underground's Saturday evening performance of Shifting Sounds will be a night of world class arts and music to savor.
Journeying through the metamorphosis of the string quartet in the twentieth century, curator and violist Tahlia Petrosian will be joined by fellow Gewandhaus Orchestra members to tackle works by Igor Stravinsky, Béla Bartók and Iannis Xenakis while accompanied by the lightbending visual worlds of VFX artist Joli Boardman.
Including musicians Yun-Jin Cho, Karl Heinrich Niebuhr, Tahlia Petrosian and Axel von Huene, enjoy this exploration into new territory as together they interrogate the moments where modernity and traditional musical forms collide.
KLASSIK underground is supported by Ulrike Klein AO.
Image credit: Joli Boardman
"...combining classical music with modern video installations - KLASSIK underground started as an experiment which then became a way of rethinking new concert formats."
— Tahlia Petrosian, founder
Program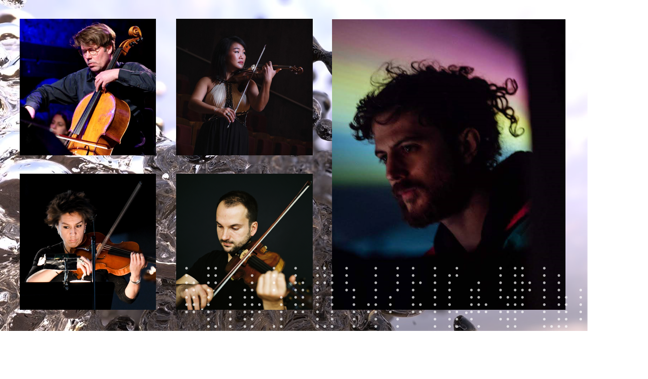 Yun-Jin Cho (Violin) (GER/KOR)
Karl Heinrich Niebuhr (Violin) (GER)
Tahlia Petrosian (Viola) (GER)
Axel von Huene (Cello) (GER)
Visual Collaborator: Joli Boardman
Béla Bártok, String Quartet no. 3, Sz. 85 (1927)
Igor Stravinsky, Three Pieces for String Quartet (1914/18)
Iannis Xenakis, Tetras (1983)
WHEN
Sat 22 July
7.30pm
Doors from 7pm
ACCESSIBILITY
EVENT NOTES
Want to experience more KLASSIK underground?
Visit the event page below for a complete breakdown of KLASSIK underground concerts being performed at Dom Polski Centre.