After an unforgettable 2022 season, Tahlia Petrosian's internationally-feted concert series is back to shatter expectations, unsettle scores, and bend the rules of classical performance.
Returning to the Dom Polski Centre in 2023, KLASSIK underground will once again draw on Petrosian's deep network of local and international collaborators and conspirators to curate a two-part series of concerts that blur the lines between classical sounds, visual art, and alternative spaces.
Featuring inspired selections from Béla Bartók, John Cage, Sofia Gubaidulina, Igor Stravinsky, Tōru Takemitsu and Iannis Xenakis, this unique pair of concerts shines light on classical and contemporary canons through cutting edge visual worlds created by leading Australian artists. Featuring a seven-piece A-team of Australian talent on the Friday and select members of the world-renowned Gewandhaus Orchestra in a tailored string quartet on the Saturday, KLASSIK underground's two-night stand promises unexpected and inspired evenings engaging music with the senses in a whole new way.
KLASSIK underground is supported by Ulrike Klein AO.
Image credit: Jack Fenby
"[Tahlia Petrosian] is the Australian violist making classical music cool again in Leipzig"
— The Financial Review
Program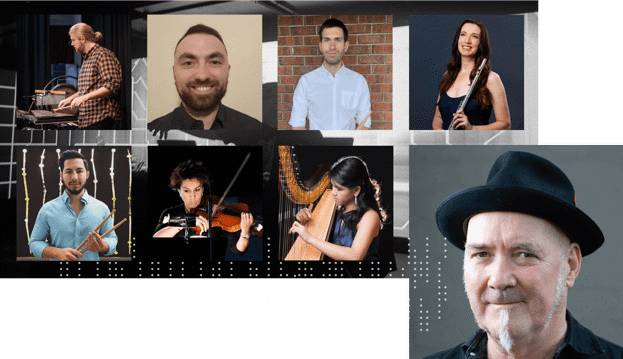 For part one of KLASSIK underground's 2023 Illuminate Adelaide encore season, Reverberating Rhythms enlists a select ensemble encompassing flute, viola, harp, and four South Australian percussionists through a hand-picked program of John Cage, Tōru Takemitsu and Sofia Gubaidulina, matched with the blazing live visuals of acclaimed video artist Tim Gruchy. 
Jack De La Lande (Percussion) (ADL)
Max Ziliotto (Percussion) (ADL)
Ryan Grunwald (Percussion) (ADL)
Sami Butler(Percussion) (ADL)
Sally Walker (Flute) (ACT)
Tahlia Petrosian (Viola) (GER)
Yi-Yun Loei (Harp) (PER)
Visual Collaborator: Tim Gruchy

Visit Page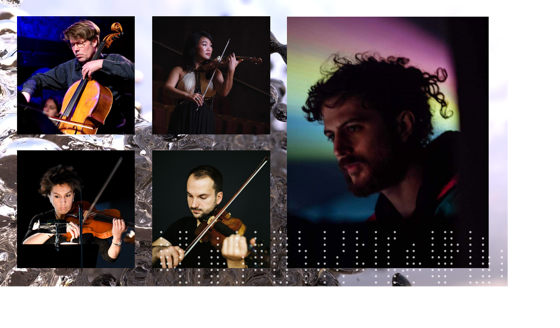 Journeying through the metamorphosis of the string quartet in the twentieth century, curator and violist Tahlia Petrosian will be joined by fellow Gewandhaus Orchestra members to tackle works by Igor Stravinsky, Béla Bartók and Iannis Xenakis while accompanied by the lightbending visual worlds of VFX artist Joli Boardman.
Yun-Jin Cho (Violin) (GER/KOR)
Karl Heinrich Niebuhr (Violin) (GER)
Tahlia Petrosian (Viola) (GER)
Axel von Huene (Cello) (GER)
Visual Collaborator: Joli Boardman
WHEN
CONCERT I : Reverberating Rhythms
Fri 21 July
7.30pm
Doors at 7pm
CONCERT II : Shifting Sounds
Sat 22 July
7.30pm
Doors at 7pm
ACCESSIBILITY
EVENT NOTES