Direct from its Montreal premiere, Mirror Mirror is a dazzling playground of interactive technology which invites you to discover your own creativity.
Explore a maze of immersive digital installations including the River of Now, the Forest of Echoes, and the Mirrors of Tomorrow all designed to respond to your input and awaken your senses with the latest cutting-edge interactive technology in a dazzling array of colour and sound.
Whether sharing words to create digital poems, transforming your memories into dancing light displays, sending ripples through a river with your movements or simply marvelling at the possibilities that await inside, Mirror Mirror promises to ignite the sense of play and discovery in visitors of all ages.
Which journey will you choose?    
Image: Moment Factory
Media
Created by Discover Mirror Mirror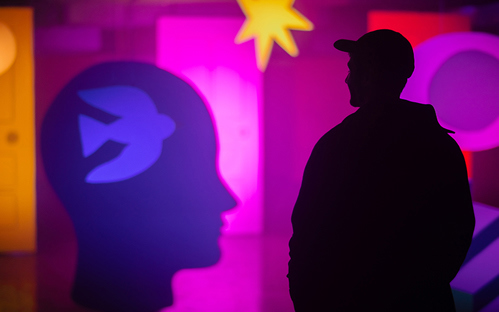 Created by Moment Factory –the team behind breathtaking experiences Resonate and Light Cycles – step once again into their world as they take their talents indoors! Illustrating the different personalities of Mirror Mirror, this colourful welcome sets the stage for the choices you can make inside…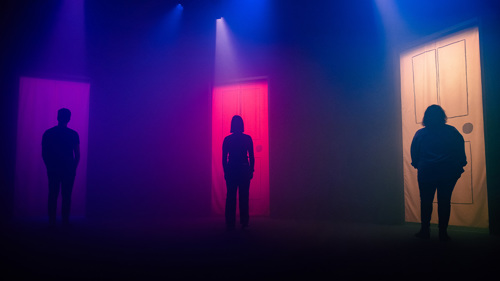 How your unique journey begins is up to you!
Choose from a selection of three doorways that lead to different corners of the exhibition, allowing you to decide where your experience will take you. Don't worry though - no matter what door you choose, you can still explore every room.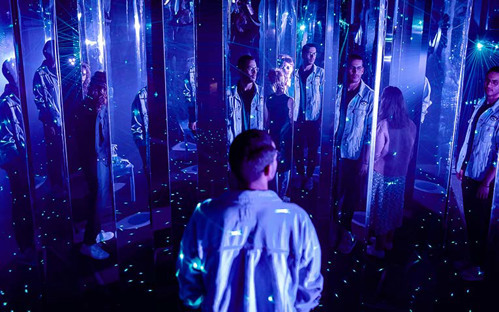 Forests have long been associated with mystery and exploration, and this room full of mirrors and dazzling lasers invites you to literally 'reflect' on the many sides of yourself.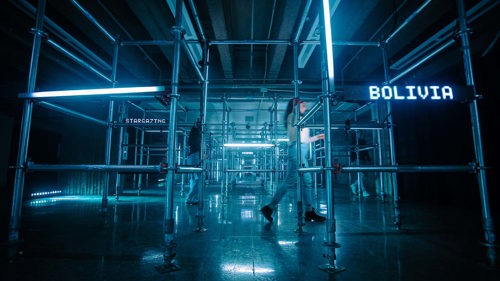 Using dynamic lights moving and firing brighter than the synapses in our brains, be sure to share a memory with this room via the Mirror Mirror app and see your words become part of the exhibition.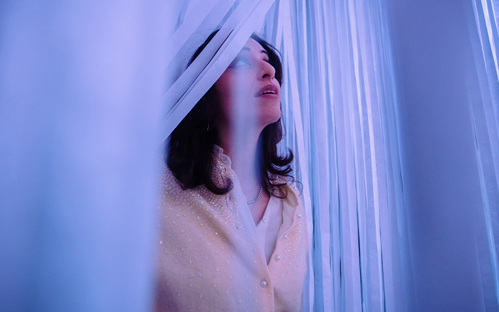 Through billowing curtains and artificial intelligence, this digital archway takes your words from the Mirror Mirror app to create infinitely re-generating haiku poems and original paintings. Always changing and beautifully fleeting, no interaction with this mesmerizing window will be the same.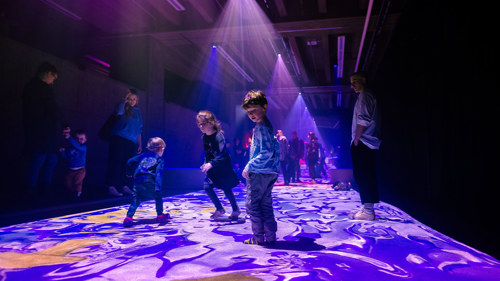 A highlight of the exhibition, float down this thirty-foot interactive stream of consciousness and send ripples along its surface with your movements! Jumping from rock-to-rock to trigger waves in a digital river, see the colours flow and speed change just like our everchanging states of mind.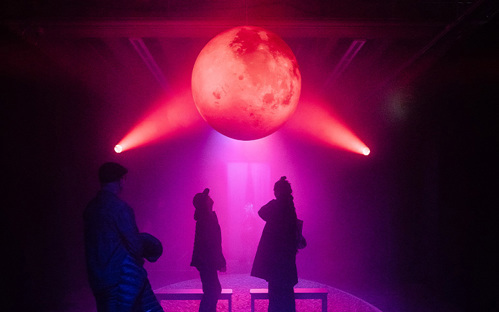 At the end of the River of Time, push through the shear clouds and gaze up in awe at the glowing full moon. Enjoy a sustained moment of contemplation as you reflect on yourself and the experience under its hypnotic lunar aura.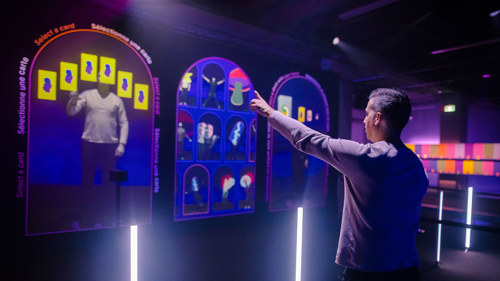 Step up to this series of interactive mirrors to ask your deepest questions. Through multiple choice, animation and self-exploration, these mirrors read your gestures to add to its every-growing artwork – plus reflect back clues to the answer you seek…
WHEN
Wed 28 June - Sun 30 July
Sessions available every 15 minutes
Tues - Thu & Sun 10am - 7pm
Closed Mondays
Illuminate Pavilion closure times
Sun - Thu 8pm
Fri - Sat 10pm
TICKETS
Tues - Thur, and until 5pm Fri:
Groups 4+
$36.00
price per person
From 5pm Fri, and all day Sat - Sun:
Groups 4+
$46.00
price per person
4 years and under
FREE - however a $0.00 ticket is required for entry
ACCESSIBILITY
Mirror Mirror is a high visual content event with minimal dialogue.
EVENT NOTES
Getting There
Please arrive 5 minutes prior to your scheduled session. Late admission is subject to availability.
Duration
Mirror Mirror is a choose-your-own-adventure with a non-linear pathway. Please allow up to 45 minutes to enjoy the experience.
Pavilion Closure Times
Please note the Illuminate Pavilion has a strict closure time of 8pm Sunday - Thursday and 10pm Friday - Saturday. Please arrive on time if attending the final session of the night to avoid disappointment.
Warnings
This event includes flashing lighting, lasers, haze, amplified music and low-lit spaces.

Four years and under are FREE - however, a $0.00 ticket is required for entry.
Ticketing Info
A Box Office will be open on site at the Illuminate Pavilion for enquiries and on-the-day ticket purchases.
A 2% Merchant Service Fee (credit card fee) applies. To find out more about our Ticketing Policy, please click HERE
For Companion Card booking information, please click HERE
FAQs
Questions? Visit our Mirror Mirror FAQs HERE
Toilets
Accessible toilets will be available at the Illuminate Pavilion
Eat Out in the West End
Mirror Mirror ticket holders can enjoy 10% off their total bill at some of the West End's best restaurants and bars on the night of their performance.